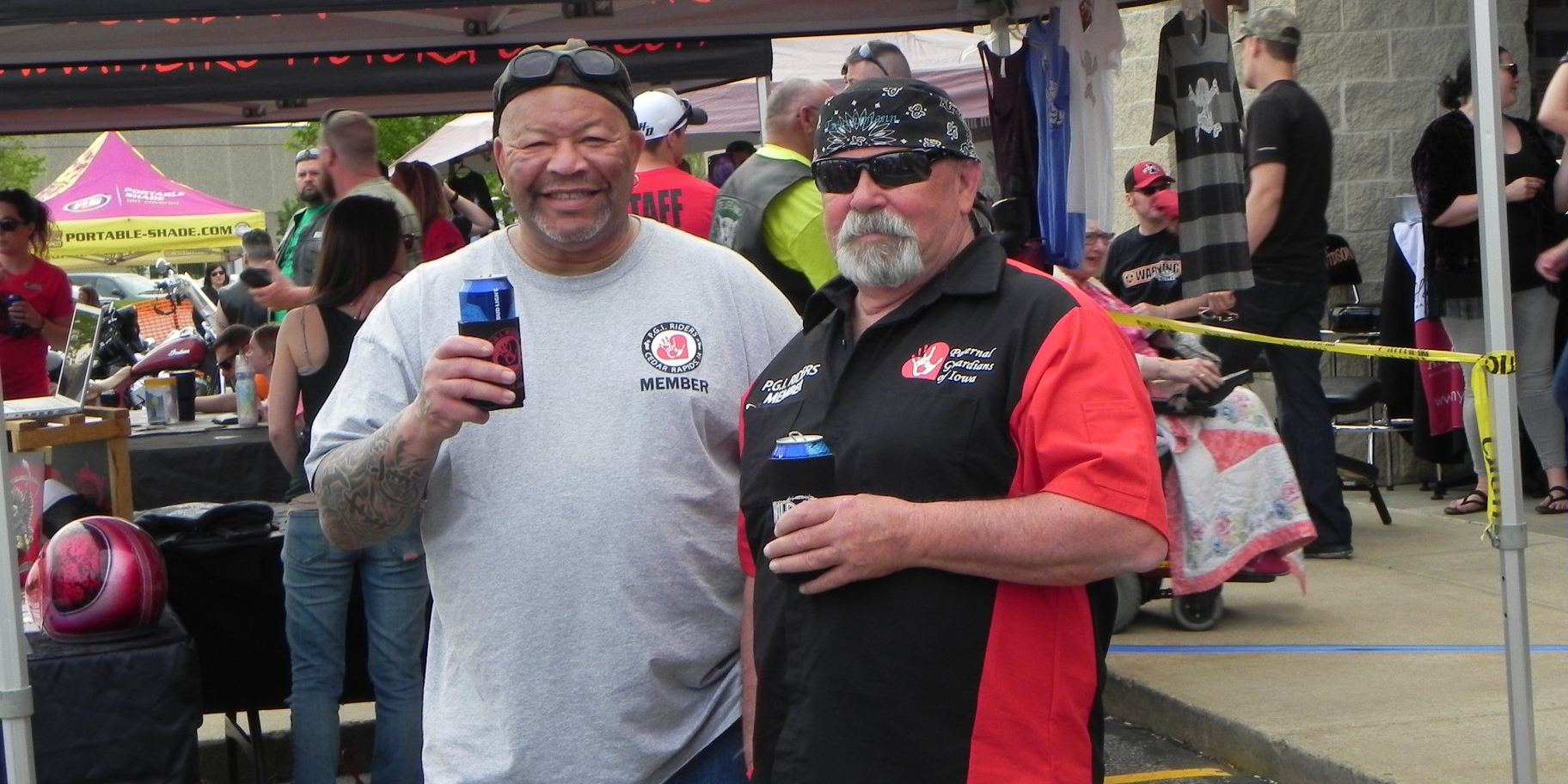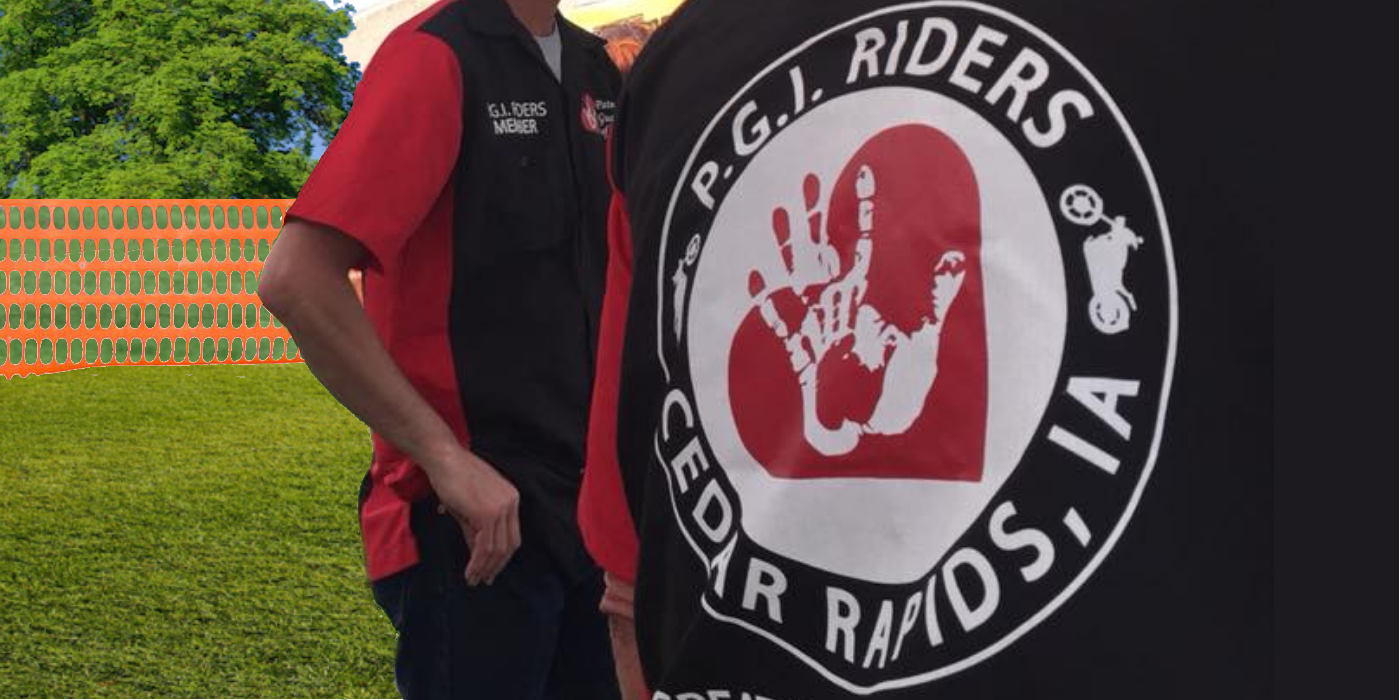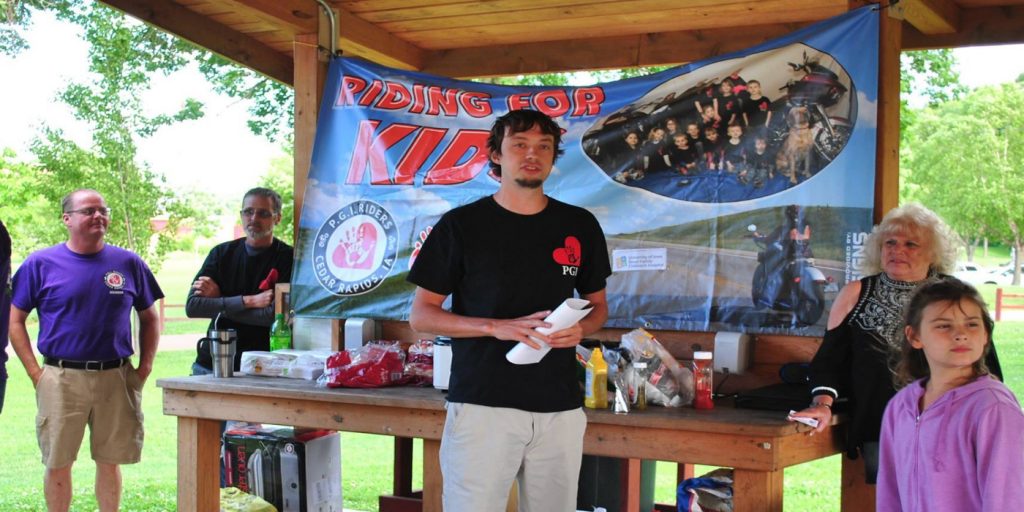 Who we are
The PGI Riders are Paternal Guardians of Iowa's motorcycle charter.  Their mission is to raise funds for charitable donations within and near the community while promoting Paternal Guardians of Iowa's mission.    Currently there is only one charter located in Linn County Iowa.  The Linn County PGI Riders have over 100 riders who have raised over $81,000 since 2016.  Out of that $81,000 they have raised over $26,000 for Paternal Guardians of Iowa, $16,000 for The University of Iowa Stead Family Children's Hospital (through our partnership with Metro Harley Davidson), and $4,000 for Families Helping Families, Jane Boyd, and the Police Protective Charity.
They raise funds and increase awareness for this cause through two to three poker runs held each year. At the end of the year, funds are distributed to the charities listed.
The Riders meet once a month on the second Wednesday of the month at 7pm at in Cedar Rapids, IA.  Meeting locations may vary based on facility availability.
The month May brings the Blessing of the Bike's ride.  This ride is a little shorter with three to four stops, but you're guaranteed to meet new faces, catch up with old friends, raise money for a great cause, and ride (or drive) in style.   
The largest ride is their annual poker run held the weekend after July 4th.  This ride draws in a bigger crowd, over 150 participants and is always a good time.  There are several unique silent auction items, Harley Davidson t-shirt quilt raffle, and a live auction on the larger prizes.  The PGI Riders are proud to have the most organized ride you'll ever participate in.  Rider safety is top priority throughout the ride.  
PGI Riders are a family and always there for one another.  Joining the PGI Riders doesn't just mean joining a group with a devotion for motorcycles and charitable work, but also becoming family.